In branding I often speak with clients about perception. How they are seen by others is probably how they really are. So if they want to put out a certain type of image, then it's important to be that image. Not become. Be.
However, clients, like people, aren't just one thing. They're complex. In fact, they're like Lucille Ball. Lucy was a stunning movie star who was astute and said brilliant things. But then she could turn all ham and cheese and sometimes stuffed her mouth with the wildest things.
Lucy's lesson is to be yourself. Who you are both inside and out. Because what you hope you are and what you probably are, are perceived by everyone. And perception is reality. For laughs, and as an example, I return to Lucille Ball. Using public domain images of Lucy, I've comprised a photo series of who I think I am, and how I think I'm perceived. So in a nutshell (my nutshell), I am both these things.
Me at work: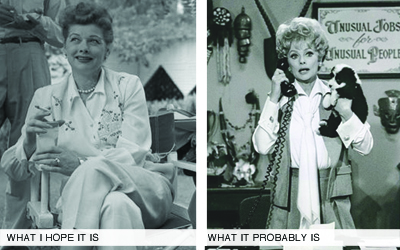 My relationship: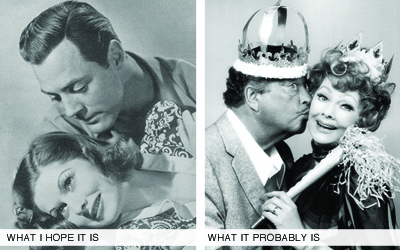 My friendships: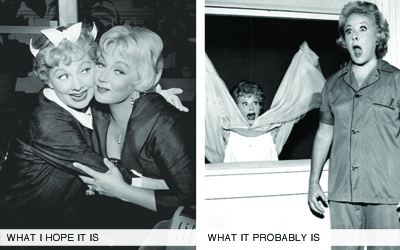 What I look like in costumes: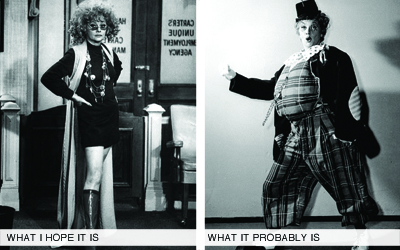 My confidence in new adventures: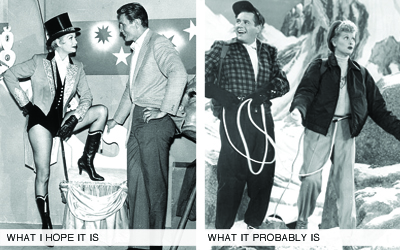 If I were a superhero: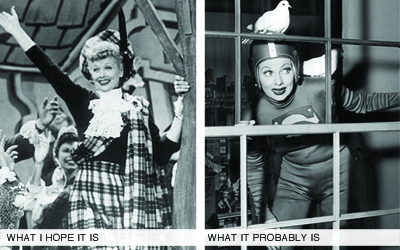 My movie star quality: