Today, my fair readers, I am happy to introduce Mary Chris Escobar. A friend and author, Mary Chris and I frequently dish about books, writing and well… dishes. We discuss what we eat. Where we eat. We've even cooked together. She graciously drops by the blog today to offer her take on Books and Food: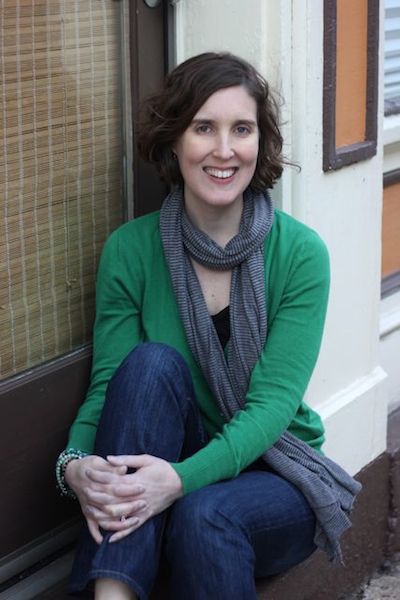 BOOKS & FOOD by Mary Chris Escobar
My books make people hungry. Not metaphorically hungry as in, "I can't wait to devour the next novel"; physically hungry as in, "She has an amazing ability to make ME hungry when her characters are enjoying nachos." Really, that is an actual quote from a review. At least one review for each of my books indicates that it made the reader want to eat something.
The strange thing is, I have no idea how this happens. In all my stories there are scenes where food is mentioned, but not described with the sort of detail I would assume is required to make someone hungry. For example, here is a line about making lasagna from my most recent novel, How to be Alive: "My whole apartment smelled like tomatoes and garlic." The scene continues with the characters catching up over dinner, but no additional details are given about the lasagna.
My characters frequently meet in restaurants or over home-cooked meals. It's a natural place for conversation and connection. Perhaps my readers get hungry because they feel drawn into the scene and want to share food with the characters. Perhaps they are hungry when they sit down to read, and just don't realize it until I mention nachos.
No matter the reason, it is the highest compliment for a writer to know that their words have affected the reader in some way. Therefore, I feel honored to know that I can make my readers' stomachs growl.
(Just in case you want lasagna after reading this, here is one of my favorite recipes.)
Mary Chris writes women's fiction. Her second novel, How to be Alive, came out in late June. She lives in Richmond, Virginia in a renovated parking garage with her husband, and you can find her just about anywhere with good coffee or craft beer. Find her at marychrisescobar.com. She also hangs out on Twitter @marychris_e