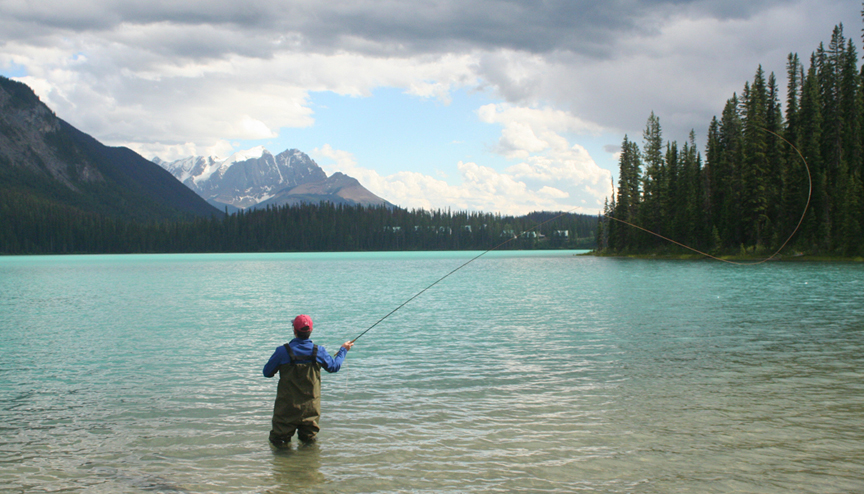 As both a writer and reader, I've come to appreciate the rhythm behind prose. Understanding why it's important, and what it does for readers emotionally, is easier when I liken it to a well-composed piece of music. I love this piece, Haunted by Waters, by Mark Isham, written for the movie A River Runs Through It.
While it mimics the feeling of fly fishing, Isham says he was also struck by the poetry of the script's words. Consequently this song is a reminder of how sentence structure, length, and syntax evoke feeling. Hit play on the link to the song (above) and then read along noting the timing of it…
Sometimes, like up to the :30 point, sentences are best short. Minimal. Simple. Withholding. Anticipatory. Repetitive. But too simple too long? That's boring. Dulling.
So, like Isham's next refrains (:30–:52), sentences also need to be a bit more complex, adding in commas, breaths. A few highs, and some lows, propel us along. Repeating this pacing, as he does after :53, adds extra emphasis for a lead-up to something more impactful.
Consequently at 1:17, when the strings come in, his sentences flow with even more complexity, adding in emotionally charged refrains, long or languishing melodies, and then swirling higher right up to 1:40. Then he adds a crescendo of repetition again, and that second-by-second, word-by-word feeling builds even more until he meanders back down to… a pause.
A paragraph break.
Then he brings in staccato at 2:00–a brief repeating–and that begins another little meandering through several seconds, or sentences, that allows us to return to a comfortable refrain we've heard before. The rest of his song, takes us through a variety of pacing and structures, again and again, until we have a gorgeous closing that feels not only right, but leaves us, in the end, with the feeling of wanting more.
If you've not been reading or writing with such rhythms, I urge you to listen to classical soundtracks like this one. Composers build soundtracks to increase emotional impact, and as E.M. Forster once said, "In music fiction is likely to find it nearest parallel."
For more on this topic, I also suggest David Jauss' book On Writing Fiction, and especially Part III on flow.